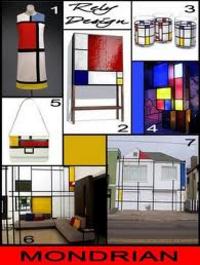 We recommend the exibition at "Complesso del Vittoriano" from next October 7th to January 29 2012 of Piet Mondrian, which will celebrate the artist with a major exibition entitled "The Perfect Harmony", that will explain his obsession with the idea of progress.
Mondrian like many avant-garde artists, was not satisfied with the art depicting the appearance of reality but the search of truth deeper that the exterior.
Fascinated by the Cubism, his paintings evolved to give birth to the current knows as Neoplasticism.
To experience this event, book your stay at our Hotel Scott House located in Rome city center near the exibition at "Vittoriano"  taking advantage of our special offers.
Date: from October 7, 2011 to January 29, 2012
INFORMATIONS
Complesso del Vittoriano
Via di San Pietro in Carcere (Foro Romano – Piazza Venezia)
CONTACTS
Telephone: + 39 06 6780664 – 6780363
Email: museo.vittoriano1@tiscali.it
OPENING TIMES
Monday-Thursday: 9.30 am – 7.30 pm;
Friday-Saturday: 9.30 am – 11.30 pm;
Sunday: 9.30 am – 8.30 pm;
Last admission 1 hour before closing time.
No Comments
RSS feed for comments on this post.
---