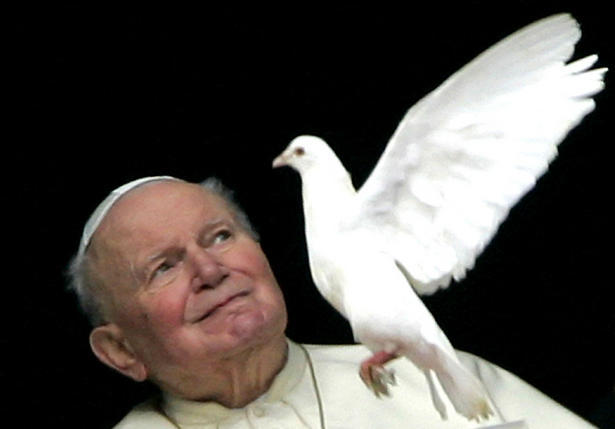 About two and a half million of people are expected in Rome for the beatification of Pope John Paul II on May 1, 2011.
The ceremony in St. Peter's Square presided over by Benedict XVI  is expected to be one of the biggest media events of the new century.
The Faithful will be able to pray before his coffin, which will be exhumed for the event and it will remain there for viewing and veneration.
Tickets will not required for the ceremony.
On Monday, May 2, Cardinal Tarcisio Bertone, the Vatican Secretary of State, will preside at a Mass of thanksiving in St. Peter's Square.
Finally, the remains of Blessed John Paul II will be re-interred in the Vatican basilica: in the chapel of St. Sebastian, near the main doorway. This ceremony will be held privately, the Vatican has indicated.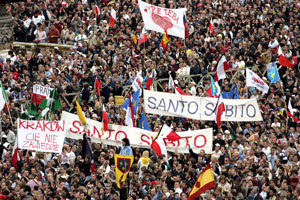 Who is considering going to Rome for the beatification of John Paul II, which will take place on 1 May 2011 in St. Peter's Square, will has to book an hotel in Rome as soon as possible.
A good idea is to book an hotel in central Rome close to the line of the subway  such as Termini Station area where is located Scott House Hotel.
Scott House , a 3 star hotel in Rome located in a strategic position to reach quickly Sant Peter's Square and the Vatican area, is offering to its customers a convenient package for this special occasion.
Click here to discover Scott House hotel Rome special offer for beatification of John Paul II.