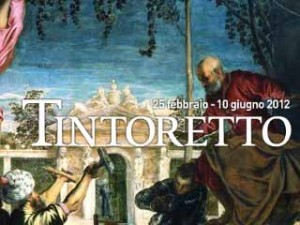 JACOPO ROBUSTI, who is better known as TINTORETTO (1519-1594), is the only Italian 16th century painter not to have had a major monographic exhibition devoted to his work.
This exhibition focuses on the three main themes that distinguish Tintoretto's work: religion, mythology and portraiture. It is strictly monographic and will be divided into sections comprising a handful of carefully selected and unquestioned masterpieces, beginning and ending with his two celebrated self-portraits of himself as a young man, from the Victoria & Albert Museum in London, and as an old man, from the Louvre.
This exhibition is composed of some 40 paintings (accompanied by a section devoted to the artistic environment contemporary with the Venetian master), all of the highest quality and on loan from leading international museums and collections, offering visitors a tight but extremely significant overview of the artistic career of Jacopo Tintoretto.
Where: Scuderie del Quirinale, Via XXIV Maggio 16, Roma
Hours: Sunday to Thursday 10:00am to 8:00pm
Friday and Saturday 10:00am to 10:30pm
(Last admission one hour before closing time)
How to reach the Scuderie del Quirinale: by bus n. 40-60-64-70-117-170-H – Nazionale/Quirinale Stop; Metro A (P.za della Repubblica station) metro B (Cavour station)